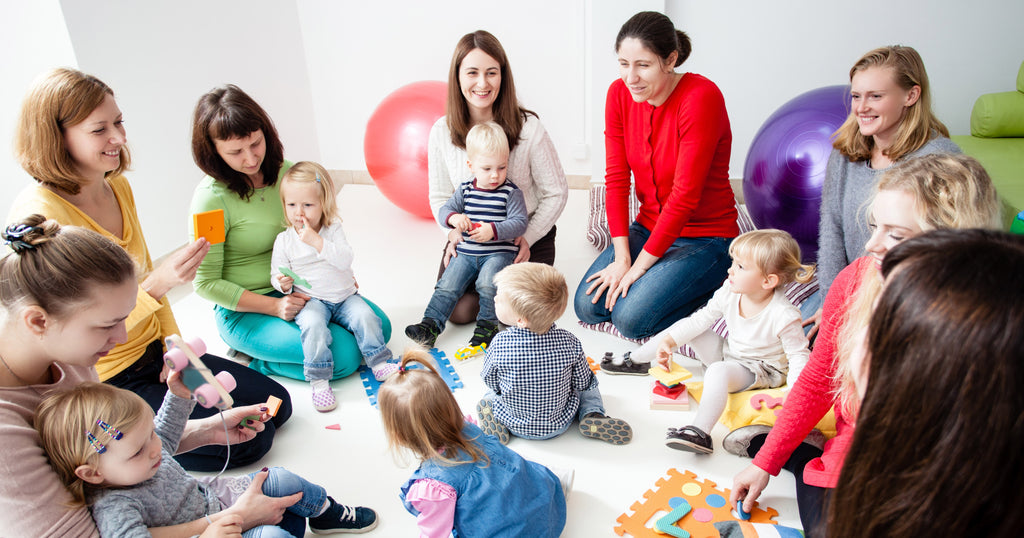 If you are a parent or guardian of a child with Autism, it's essential to feel supported, so you know that you are not alone in this journey. That's why so many parents find comfort in connecting with those who understand their unique circumstances. It's essential to meet those who experience the joys and challenges that you face every day, and that is why autism support for parents can be so beneficial for you and your child. Not only can they help you to understand your feelings and emotions, but they can also offer advice and tips that may help you and your family.
Autism Spectrum Disorder affects roughly about 1 in 54 children in the U.S. According to the CDC, it can occur in all racial, ethnic, and socioeconomic groups. The neurodevelopmental disorder is usually diagnosed in children who show early signs of ASD - delayed language and movement, picky eating, delayed cognitive or learning skills, and restrictive or repetitive behaviors. Raising a child with ASD is very joyful and rewarding, but it can also come with some unexpected obstacles that can cause families to feel overwhelmed, alone, and even depressed. This is why support groups can be highly beneficial for families of individuals with Autism.
Parents or caregivers often feel guilty because of these feelings of frustration, anxiety, or hostility. Though these emotions are normal, it can be helpful to talk through them with people who have experienced those exact emotions, so you don't feel like the bad guy or a bad parent. 
At Simple Spectrum, we want to support parents like you by providing helpful resources and tools that may make your journey a bit easier because no parent should ever feel unsupported or alone. So this week we wanted to talk about the importance of autism support for parents and the organizations that provide information on support groups in your state.

How to find Autism Support for Parents
We live in an age where information is literally at our fingertips. Still, because of this, a quick search might yield an overwhelming amount of results that lead to information overload.
One of the first things that you will want to do is narrow your search; many of the national organizations for Autism have local and state affiliates, so be sure to include your city and state when trying to find support in your area. There are many government and non-profit organizations that offer information and details on support groups in your state. If your state is not listed for whatever reason, they will refer you to an agency or organization that can provide additional information. As we mentioned, there really are a ton of resources available, but the following organizations are our picks when you're looking for autism support for parents.
Autism Society of America
One of the largest and most recognized organizations is the Autism Society of America. They have been around for over 50 years and provide advocacy, education, information, and support, at a national, state, and local level. This organization has a network of affiliates that offer support for children and support groups for parents of adults with Autism. One of the best things about this organization is that they actually have adults with ASD who are active members of the board directors and in other leadership positions throughout the organization.

Autism Speaks
This non-profit organization is an excellent resource for families of those with ASD. According to their website, Autism Speaks is dedicated to promoting solutions, across the spectrum and throughout the life span, for the needs of individuals with autism and their families. What's great about this organization is that they offer many online materials such as different pamphlets for various family members. For those who would rather join online support groups, Autism Speaks will guide you in the right direction to get the online support that you need. They also host walks and other fundraisers so they can fund research into the causes and possible treatments of Autism.

Center for Parent Information & Resources 
Suppose you are looking for more than just a support group. In that case, this organization also provides training sessions in every state for parents and caregivers of children with Autism and other disabilities. These training sessions are designed to offer the support that you need in order to give your child the support that they need. This organization continues to work toward improved quality of life for children with all disabilities by partnering with professionals and policymakers in each state. Browse all 50 states to get more information for resources and support groups in your area.

YMCA
You've most likely heard of this organization before. The YMCA has been around for over 100 years - yes, you read that correctly- and continues to be an organization that offers children and families programs in their communities. One of the missions of the YMCA is to provide the same opportunities for all children, which is why they have Programs for People with Disabilities, including Autism. Having this level of support can help you tremendously, and it's also a great way to connect with other parents of children with ASD. Simply search for a program in your area through the website to get more information on support.

GRASP
The Global and Regional Asperger Syndrome Partnership (GRASP) offers support, education, programs, and support for parents and families of children with Autism. This non-profit organization has locations throughout the U.S., but online support groups are available wherever you are, thanks to their online services. GRASP offers free services for families with memberships - yes, memberships are required, but they are entirely free! Their Autism Assessment services provide affordable and respectful Autism diagnostic services throughout the world so they can fulfill their mission to improve and enrich the quality of life for individuals with Autism. This organization is ideal for parents who need or want support but wish to do it online rather than in person.

TACA
Some of the organizations that we have partnered with also have fantastic resources for families and parents of children with Autism. One of the organizations that Simple Spectrum has partnered with is The Autism Community in Action (TACA). The mission behind TACA is simple; they want to provide education, support and hope to families living with Autism. With conferences and chapters all over the country, TACA has resources that are useful to you and your family. Attend a conference near your city or sign up for webinars and support online; services for families living with Autism are free.

AHA
The Autism Hope Alliance (AHA) is another organization that we have partnered; the mission behind AHA is to embody hope for families facing the diagnosis of Autism through education, financial support, and volunteerism. They offer a variety of online resources from the world's most trusted doctors and researchers that are available as free tools for parents and caregivers.

Remember, there is nothing wrong with needing support as you face the challenges of parenthood. The more you learn about ASD and connect with other parents, you will see how beneficial autism support for parents can be.
Here at Simple Spectrum, we are more than just a supplement company; we care about your family and want to provide helpful resources while spreading awareness of Autism Spectrum Disorder.